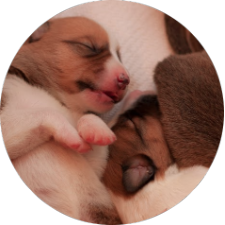 Spring has really sprung here at Halcyon Lane Farm. We've been hatching out ducks, turkeys, chickens and geese, waiting for a couple calves, setting up a new beehive, planting fruit trees, and oh yeah, Lassie just had puppies! There are 5 roly-poly cute puppies, 4 sables (2 male, 2 female) and 1 tricolor (female). Everything went well and all the puppies are healthy and thriving.
2017 Halcyon Pups
We didn't even pose the hug! They just really like each other.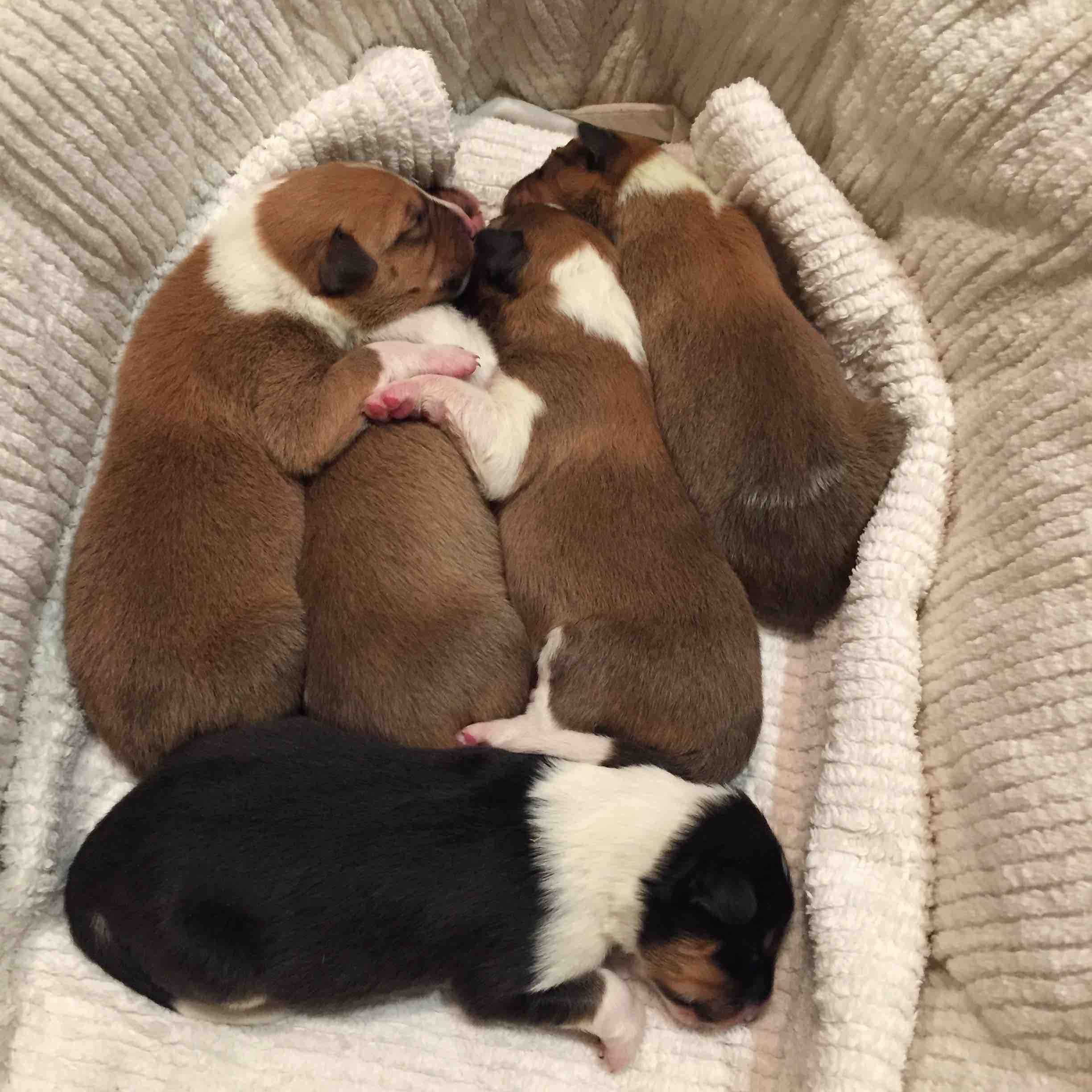 We are accepting applications for pups, but several are already reserved, so if any of these sweethearts tickle your fancy, contact us sooner rather than later :)
We are still working on names (just haven't had a spare minute for fun stuff like that!), but like always, we'll try to keep the updates coming as they grow and are placed in their new homes!